Here is a Glimpse of Our Senior & Key Staff…
Kevin Miles – Director
As a Company Director since his appointment in 2014, Kevin previously worked as an Electrical Project Engineer and has obtained an extensive knowledge of all areas of the company since first joining in 2002. He has a strong focus on delivering a professional service to our many clients across multiple industries, with targets of further development and expansion of the business. He does this whilst fostering a spirit of cooperation with our partners.
Adam Wright – Director
Adam is also a Company Director since his appointment in 2014, prior to this he was the Commercial Manager and has been with the company for over 25 years. He has vast experience of contracts and framework managements. He also handles the majority of our internal human resources and keeps control on the company finances and accounts.
Phil Raymond – Lead Sales Engineer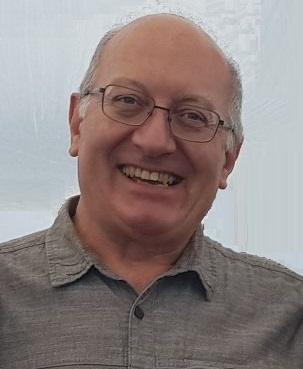 Phil is a highly experienced Electrical Engineer with years of experience. One of his stand out qualities is his ability to not only generate quotations but the significant time he spends guiding our clients towards optimum solutions. This technical strength echoes the proud foundations of our company. He will happily attend sites at the conception phase and will input into the early development of project profiles.
Simon Ferrari – Lead Software Engineer
Simon is a highly experienced Automation Engineer. He has been a member of the team for over 25 years and brings huge knowledge and experience to every project we are involved with. He actively assists all of the other members of his own team on individual projects, as well the other Electrical Engineers. His skill set is so wide that he is a key asset of the business. He always goes the extra mile for our customers.
Dave Wallace – Electrical Project Engineer
Dave is our longest serving Electrical Engineer with unparalleled knowledge and experience. He has been with the business for over 50 years. He is one of many constants that has enabled us to deliver our consistent high standards over the years. He has played a key role in keeping the company up to date and complying with all of the latest industry standards and requirements.
Paul Campkin – Electrical Project Engineer
Paul has enjoyed over 25 years of successfully delivering projects for our clients. His quality of work and attention to detail make him popular with our clients and he has built many key relationships. Paul embraces new challenges and has been instrumental in assisting the Company as we have diversified and adapted to changes in its delivery profile.
Michael Ioannou – Electrical Project Engineer
Mike joined our engineering team only 4 years ago, however has quickly become a key member of our team. His key attributes reflect those of the company. He has embraced every project and challenge with real positivity. His willingness to openly help and support others both internally and externally, make him a popular figure and important to the future success of the business.
Gerald Jackson – Electrical Project Engineer
Gerald Jackson has been with the business for over 25 years and throughout this time has built a vast knowledge and experience. He holds a degree in mechanical engineering but has adapted to electrical design and engineering and offers key experience with the drawing systems and automated packages. With his knowledge and experience he can run multiple projects.